Our Motorcycle Transport Services
Transit Time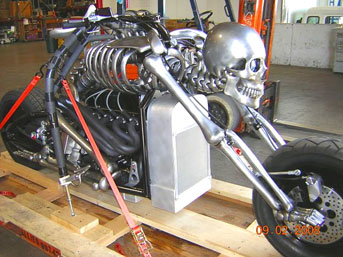 As stated, we ship motorcycles from/to ALL POINTS in the United States, including Alaska, Hawaii, and Canada. Transit time will fall into three categories as follows;
Our 36 MAJOR MARKETS, 3-5 days transit time.
All other than the 36 MAJOR MARKETS, 5-10 days.
To or from Canada, add 2-3 days for customs.
These motorcycle transport times are based on our SCHEDULED departure from each market area. For example; New York, leaves Monday and Thursday and Los Angeles leaves Tuesday and Saturday. To Arrange Scheduling We can arrange pick-up or drop off as quickly as the next day, if ordered by 12:00 noon (local time at origin) in the 36 major markets and 1 to 5 days in non-major markets- depending on your location.
In addition, we also ship: ATV, Snowmobile and Jet Skis.